PREFINISHED
For the homeowner not only will the prefinish save the upfront costs associated with house painting but the prefinish will last far longer, saving you, the homeowner, even more money. For the contractor/installer, the benefits listed above apply, along with a few more reasons: since it's prefinished, you can get your project done far quicker and without the hassle of scheduling a painter, cluttering the job site with masking, scaffolding and so on.
PRIMED
Come on in and speak with a siding specialist. We stock a wide variety of primed siding some of the perks include easy install, lightweight, 30 year warranty, and it's all ready to go!
SHAKES
There's no better way than to add a decadent touch with vinyl shake cedar, and split shakes.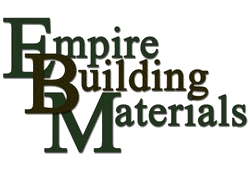 They add a warm authentic texture to help give the exterior of your home that perfect look.