Our friend Ty (Tyler Shanks) needs a new kidney. There is no cure for kidney disease and Ty needs a transplant. Ty is a loving father of two, a great husband, a highly trained volunteer fireman, community supporter, and energetic and talented partner at Western Building Center. Ty has now been accepted on the transplant list at Virginia Mason Hospital (Seattle) and at the Mayo Clinic (Minnesota).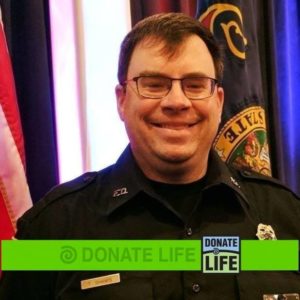 His best opportunity is to receive a kidney from a "living donor", which can be specifically directed to Ty. This is an amazing opportunity for all of us to provide a kidney for Ty or to provide a kidney to be used by another in Ty's name. This program is called a "paired kidney donation".
The paired kidney program is a special program that will help Ty and others receive the gift of life. The procedure is to donate a kidney in Ty's name through Virginia Mason. When filling out the questionnaire, be sure to use Tyler Shanks's birthday (November 12, 1978) in the recipient entry field. Donors will have a separate team of healthcare professionals to evaluate them as living donors. Their job is to help donors understand the risks and benefits of donation. All medical expenses are paid for through Ty's insurance. Even if you are not a good match for Ty, your kidney will go to someone else in need and encourage others to do the same while helping Ty receive the perfect match.
We know a living donation might not be right for everyone, but you can still help! Consider being an organ donor after death and help Ty sharing his story with many others! Our hope is to quickly find a new kidney for Ty, and to renew awareness to kidney disease and living donations. Please spread the word!
For more information, please contact the Western Building Center corporate office at (406)752-7231.