LUMBER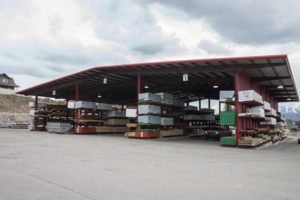 Lumber is one of the main components of a house. From the walls to the roof to the siding, wood surrounds us.
ENGINEERED WOOD
Engineered wood products reduce waste associated with unusable lumber by taking out the inconsistencies found in traditional solid wood products. Not only that, but engineered wood products are stronger, more reliable, and the engineered wood products is a more efficient use of valuable natural resources.
DRYWALL
Drywall (also known as plasterboard, wallboard, gypsum board, or LAGYP) is a panel of gypsum plaster pressed between two thick sheets of paper. It installs easily and is widely available, making it one of the most popular wall and ceiling coverings.
INSULATION
Insulation is the way to save big on heating and cooling costs, and soundproof your home. Whether residential or commercial insulation is there to aide in lowering heating and cooling power bills and make you house more comfortable. If you're a builder with a commercial project, WBC has a complete insulation line for all your thermal and acoustical needs, helping you meet code.