MAKITA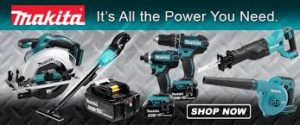 Makita makes the most of 100 years of experience by creating some of the best, innovative power tools on earth. Rigorous testing, superior materials, and well built engines make Makita's line compact and efficient with more power and less weight.
SAWSTOP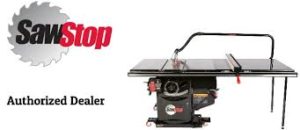 Sawstop is different because they use advanced technology to protect the operator. Their engineers constructed a legendary safety system with strength and durability for every contractor. Come on in and talk to a Sawstop specialist today!
LAGUNA
Laguna strives for the ability to sell solutions for all of your complex issues. They concentrate on accuracy for their customers to complete any task, meeting high standards in the critical role of providing quality valued Laguna Tools.
MILWAUKEE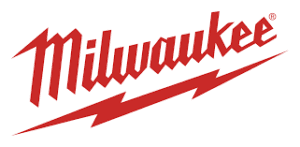 Milwaukee Tools is known for heavy-duty products for the pro user. From the Hole Hawg® drill to the Sawzall® reciprocating saw, from their M18® battery technology to their wide assortment of hand tools, Milwaukee is Nothing but Heavy Duty™